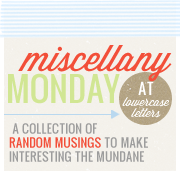 Josh sang in church yesterday! I helped the kids get ready - they looked so cute. I got to sit up front & make sure they remained quiet until it was time to go on . . . thankfully they were very well behaved!
Josh loves to sing & perform on stage! He doesn't seem to get a bit nervous? As a child I was always terrified of public performances. (I am going to post the video later so family check back!!!)
This was my delicious lunch yesterday.
Move over spicy salmon rolls . . . I have found a new love! Philadelphia rolls are simply amazing . . . & it's not because I live in the area. They are smoked salmon, cream cheese & cucumber -YUM!
Josh is getting his 6 year molars. All 4 are about ¼ of the way in. Thursday night was the worst, he was up for most of the night in pain. It was so sad:( He fell sound asleep on the couch before 6 on Friday, he was so tired.
Two weeks ago I downloaded Florence and the Machine's -Lungs album.
It is amazing
! There is a strange song called,
My Boy Builds Coffins
. . . very weird but it's catchy. This week I downloaded the latest Sugarland album- The Incredible Machine. Jennifer Nettles is such a talented singer, not to mention absolutely beautiful! There is a song called,
Little Miss
that I LOVE! &Yes I am one of those people who likes to play a song to death. . .
Over
and
Over
again until I never want to hear it again.
Five
On Saturday we went to
Cherry Crest Farm
in Lancaster. There was TONS of stuff to do - including a 5 acre corn maze, petting zoo, pumpkin patch, giant slides, bounces, sand art, pumpkin sling shot, a hay loft . . . & more.
This cow wanted to bite me
This adorable calf didn't
At the end we went on a hayride. The driver was going fast and not paying attention to what he was doing… seriously! I thought we were going to end up toppled over in a ravine? He was turned around talking the whole time??? I wanted to yell "Pay Attention!!!"
But instead I took his picture . . .
I am excited to blog everyday in November- we have lots of fun stuff going on!!!